Welcome to Photo Uploader!
Photo Uploader is an online desktop interface to upload and manage all your photos
and share them on the web! It's that easy!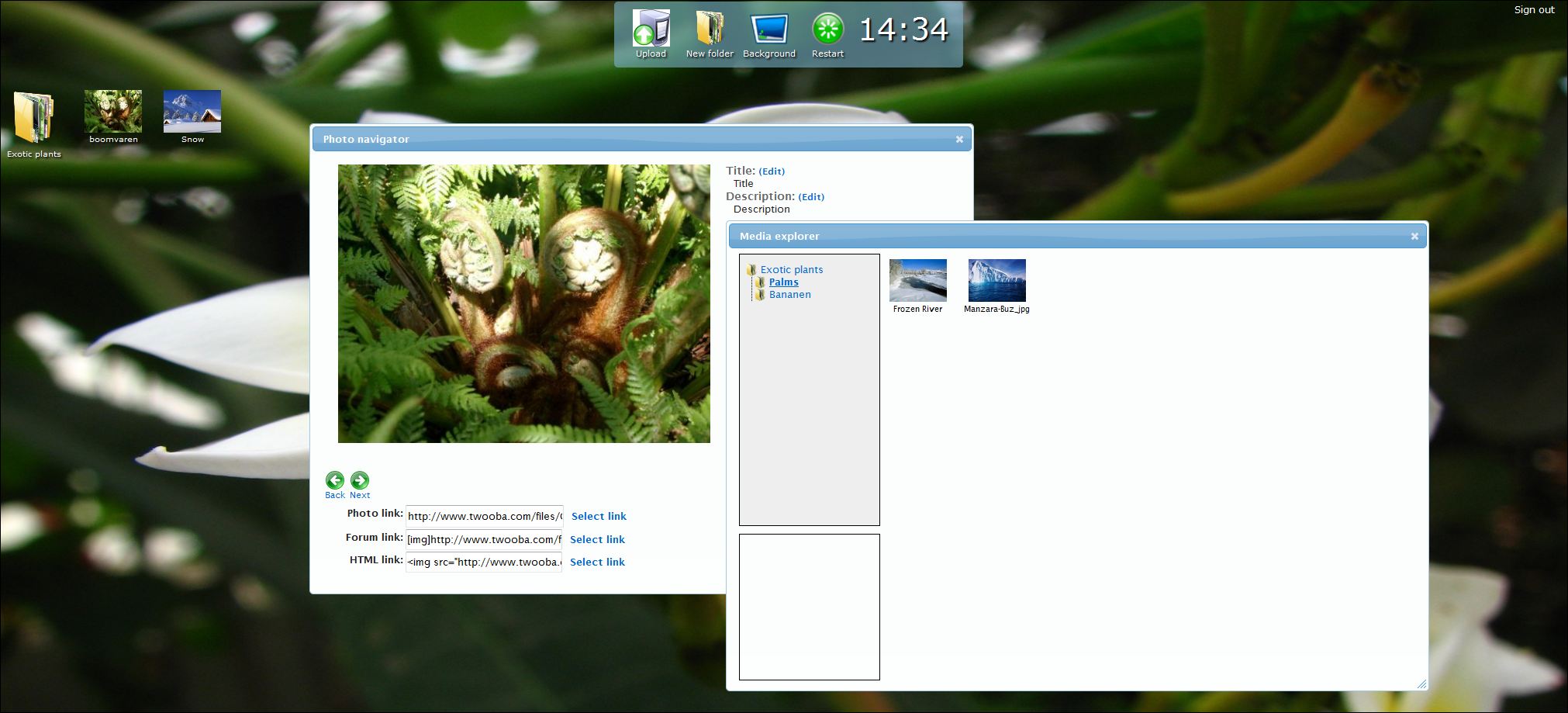 Upload up to 100 photos in one time
No need to resize photos before upload
Create folders to arrange your photos
Drag and drop photos and folders
... and it's FREE!
Create account
|
Sign in